Designed and built in 2018, I coded this website from scratch with HTML5, CSS3, JavaScript, Bootstrap, and jQuery using VS Code and FileZilla. It has designs for both desktop and mobile. I shot and edited all the photos featured on the website, and have been running Joan and Matt Photography on the side since 2014. See the live version 
http://joanxmattphotography.com/
.
The website is designed to give visitors a feeling of immersion, like they are re-living each photograph and imagining their own memories being photographed the same way. The full screen and fixed div images give the user a little extra time to linger in their imagination. The website is made to be simple and easy to understand with the call to action on every page.
I decided not to use Wordpress or Joomla on this site because I enjoy the extra flexibility and control I get from coding things from scratch, and I would be making my own updates as opposed to someone less tech savvy. Thinking back, it would have benefitted me to use React or another framework because site wide updates can be more efficiently implemented.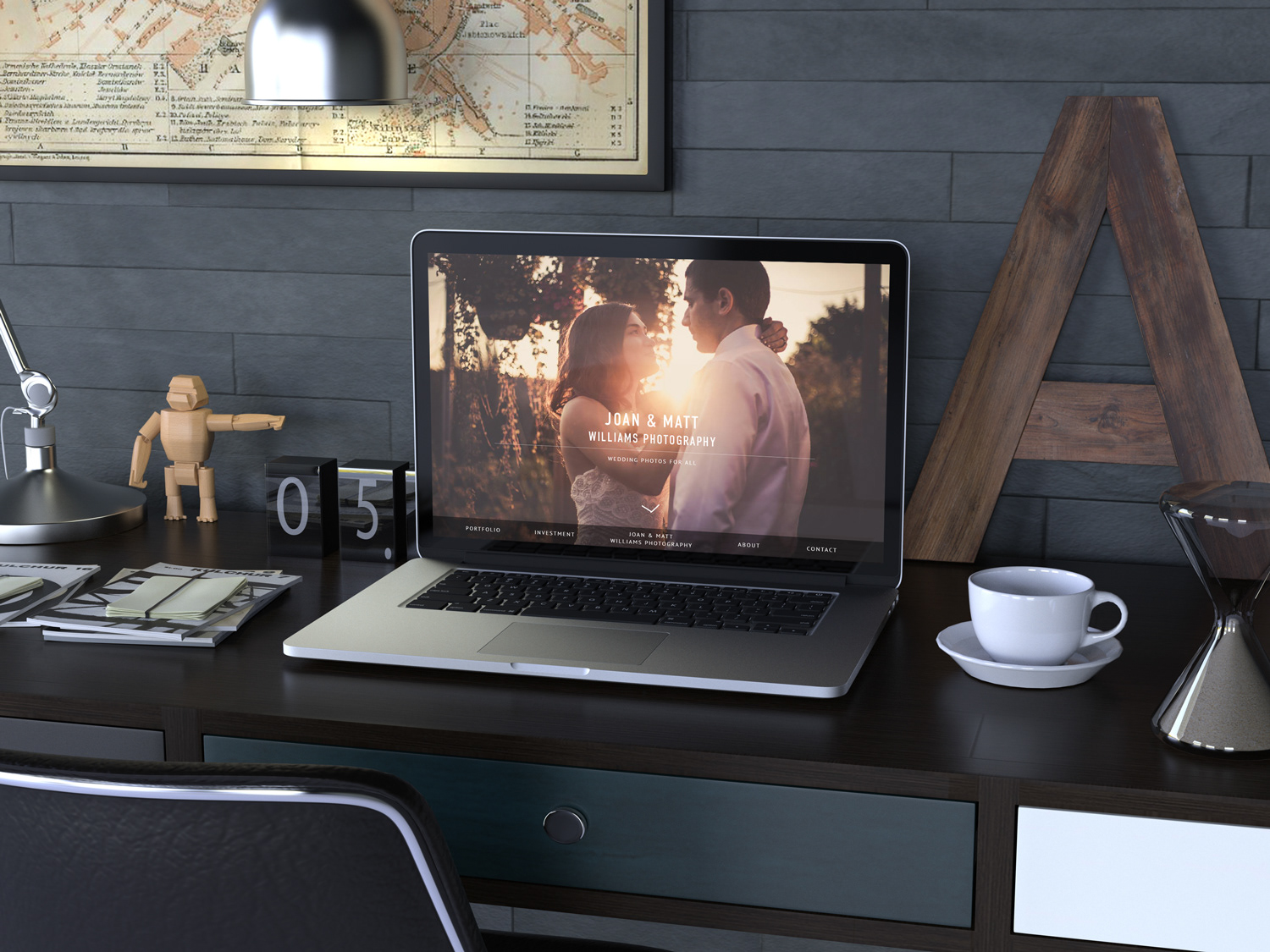 See below for the mobile view and video mockup.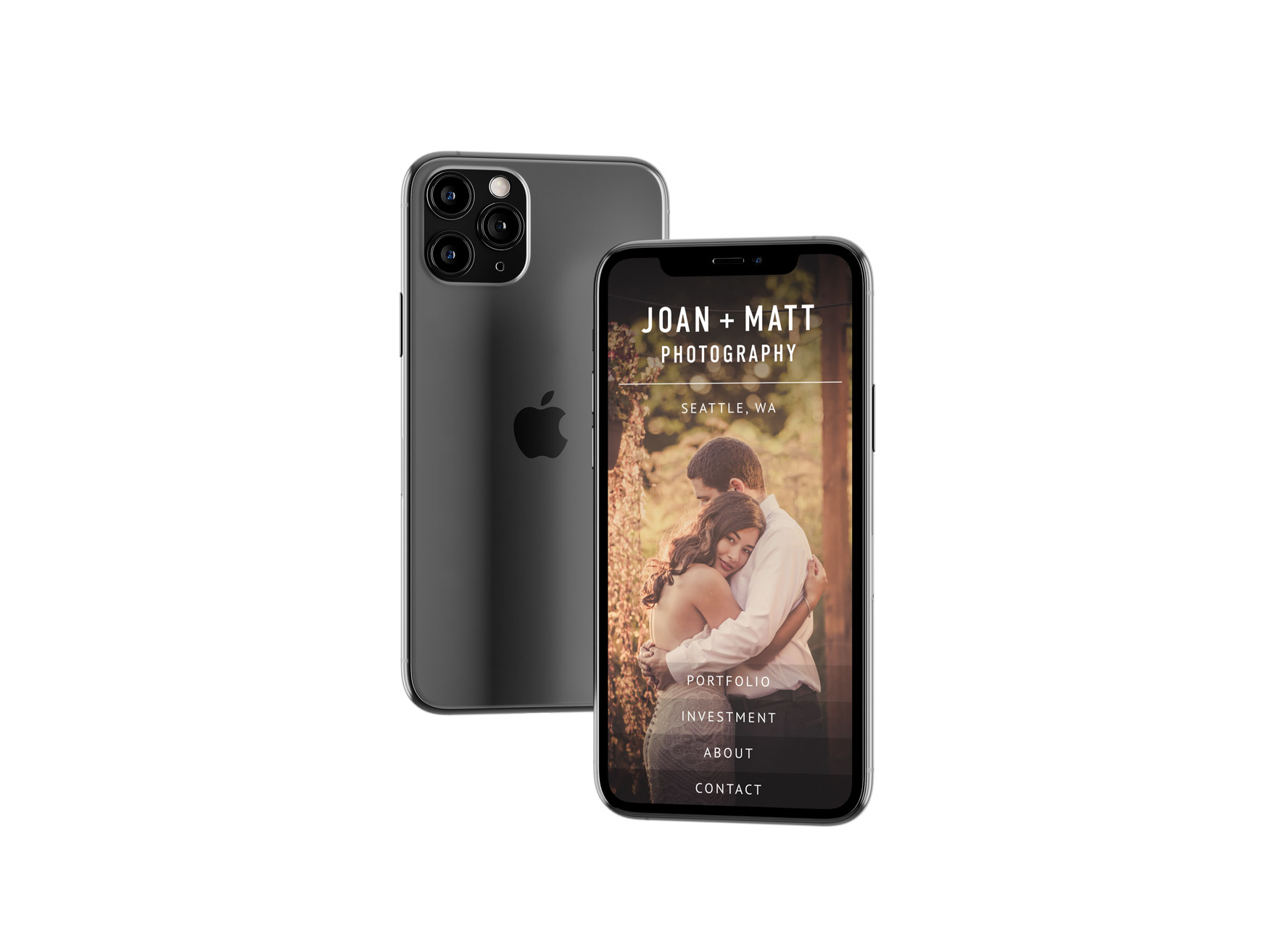 Since the beginning, I had the idea to design and build my own website and did a lot of research on the wedding photography market in and around the Seattle area, focusing on targeting the look and feel of premium vendors.
Our business goals for the photography was never to make the most money and definitely not to make it a full-time job, but to provide very high quality photos for a premium rate and for much shorter periods of on site shooting time. Most high end photographers want you to book an entire day with them so they can maximize their profits and be able to survive on their photography business alone.
We found our niche market in Seattle to be premium photography for a short amount of on site shooting time with a straight forward sliding scale rate. No packages and no albums or prints. This makes premium photography more accessible. Every year, we find more clients with a similar mindset of wanting just a few hours of quality photography on their special day.

Thanks go to Anthony Boyd for his beautiful mockup files! https://www.anthonyboyd.graphics