This microsite was a regional one-off project for Össur Americas and the business goal was to get colleges to use the Rebound DUAL® Knee Brace. We specifically targeted women's soccer teams in this version, and later there was some discussion on creating visual assets to also support men's soccer and other sports.
We decided to use a standalone microsite platform for this project because it was to be a targeted landing page specifically for women's soccer teams that led directly from other digital marketing initiatives (social media, email newsletter, targeted ads, etc) to get people engaged with the product and connect them with people who they could purchase from.
As I had taken on most of the coding responsibilities for our team in both email marketing and web, I was supplied with a .psd of the finished layout, and was tasked to bring it to life on the web.
I used HTML5, CSS3, JavaScript, jQuery, Bootstrap, Animate.css, Google Maps, and Store Locator to create this microsite, and is fully responsive on all devices. I used straight code instead of inlining it into the Össur website because it gave us maximum flexibility and compatibility as well as giving users an immersive environment to focus on one product.
The website is no longer published, so please refer to the images below.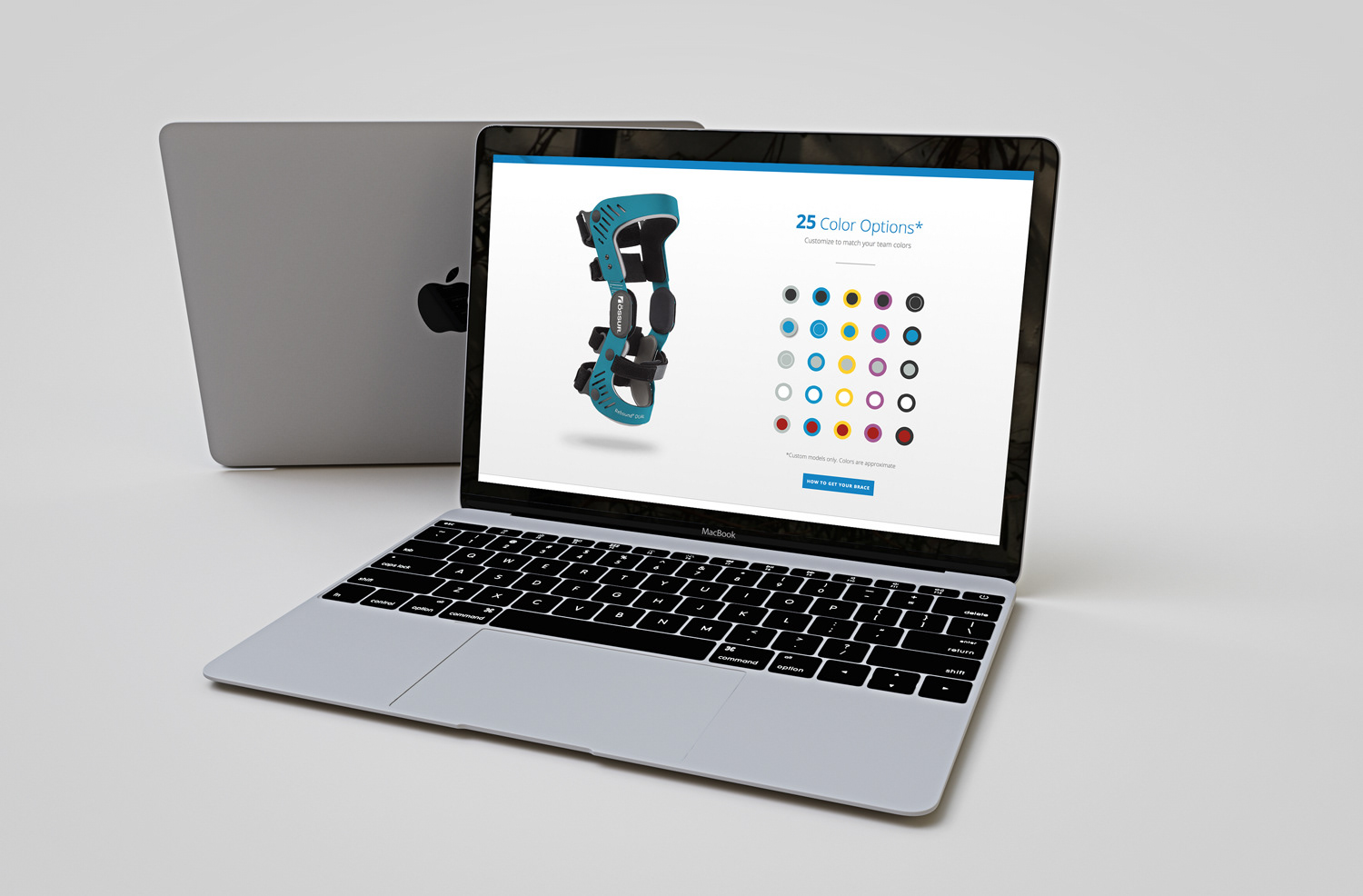 For a quick demonstration of the color picker and the website, take a look at the video below.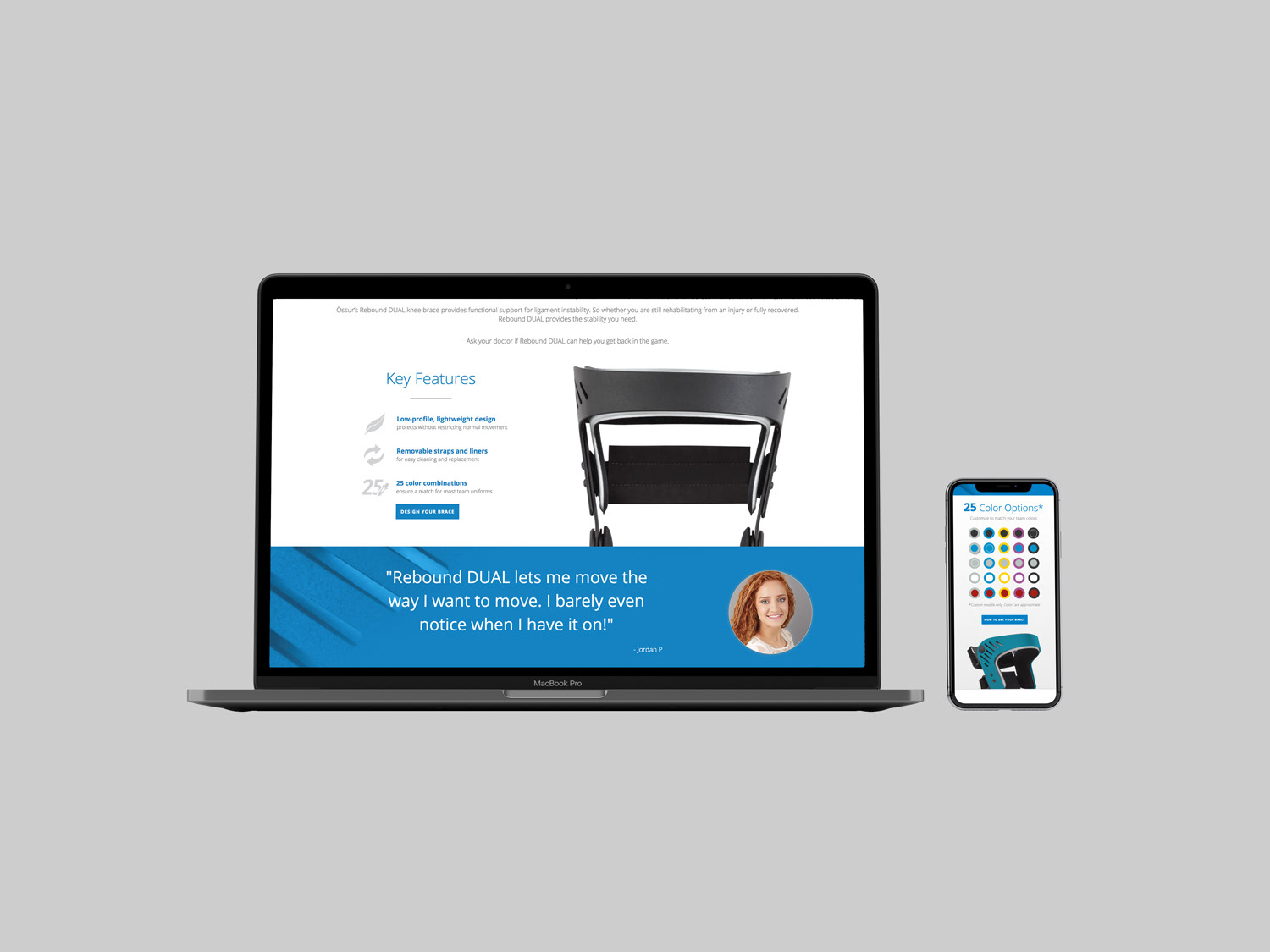 Thanks go to Anthony Boyd for his beautiful mockup files! https://www.anthonyboyd.graphics