When I arrived at Evolution (2011), they had just had some new branding created by a design firm for us (see image below). I had the option to extend this design into some branding guidelines or I could slowly transition into new branding for Evolution based on the logo. I used this branding for a month, but quickly decided to do something new after learning more about the prosthetics industry. I felt that we could set ourselves apart with warmth and texture that was more organic and less robotic than everyone else.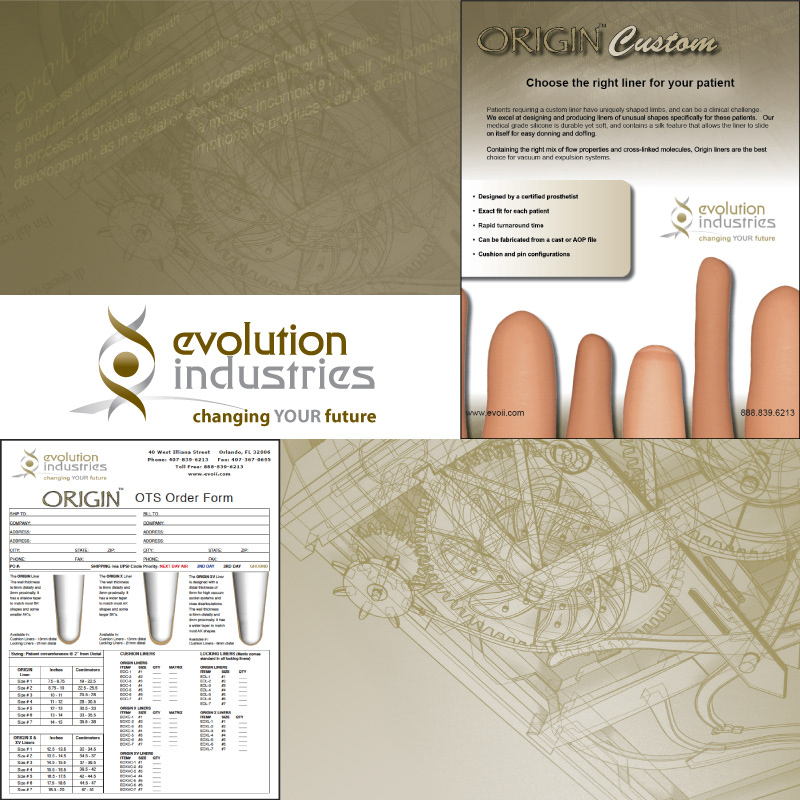 I had many chats with Craig and Pam (CEO/COO) as we envisioned something more for the brand. We wanted something original that wasn't trending and would keep looking fresh for a while. We wanted to keep the logo and use the color scheme from the logo, and it had to be earthy with an industrial look to it. I was inspired by our namesake "evolution" and tried to find a way to showcase Evolution as both organic and innovative.
At the time, I was really into playing with textures in photoshop and incorporating textures into my designs as an additional dimension to the work. Here are the first glimpses of how I arrived at the design that would later stick as Evolution's branding.
Here are some examples of some iterations of the Custom Origin Ad for the O&P Edge magazine and the early stages of fine tuning the brand image.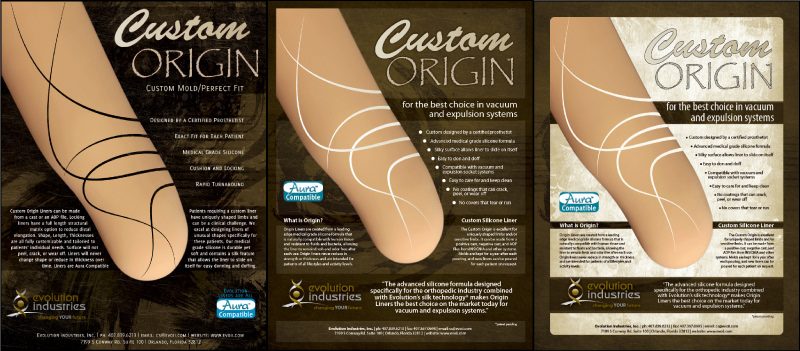 Here are some examples of the final iterations: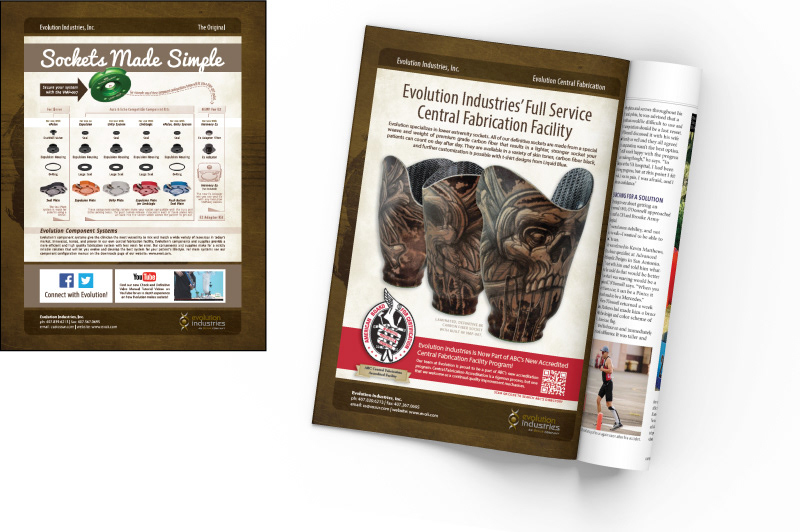 Some challenges with using an image as a background and the high resolution texture were #1 ) reproducing it in every medium so that it looked consistent throughout the customer journey. Some printers would print it and it'd look greener, others would look more red, and so on, so I'd have to do test prints and adjust the color for the different print shops. #2 ) The texture would seem different from one medium to another too based on how good the printer was, so I tried dialing the texture up with more contrast and toning it down. #3 ) File size was usually pretty huge compared to flat/modern designs.
In spite of those points, we believed the uniqueness of the design especially within the prosthetics industry was worth the time and effort to keep it around.
Below are some different examples of Evolution branded projects.
We had a lot of visitors come into our space because of events and workshops, so we ran slideshows on our five wall-mounted tv's throughout the facility. The same slideshow below gives a sense of the final products we produce, services, education, and a glimpse of our staff.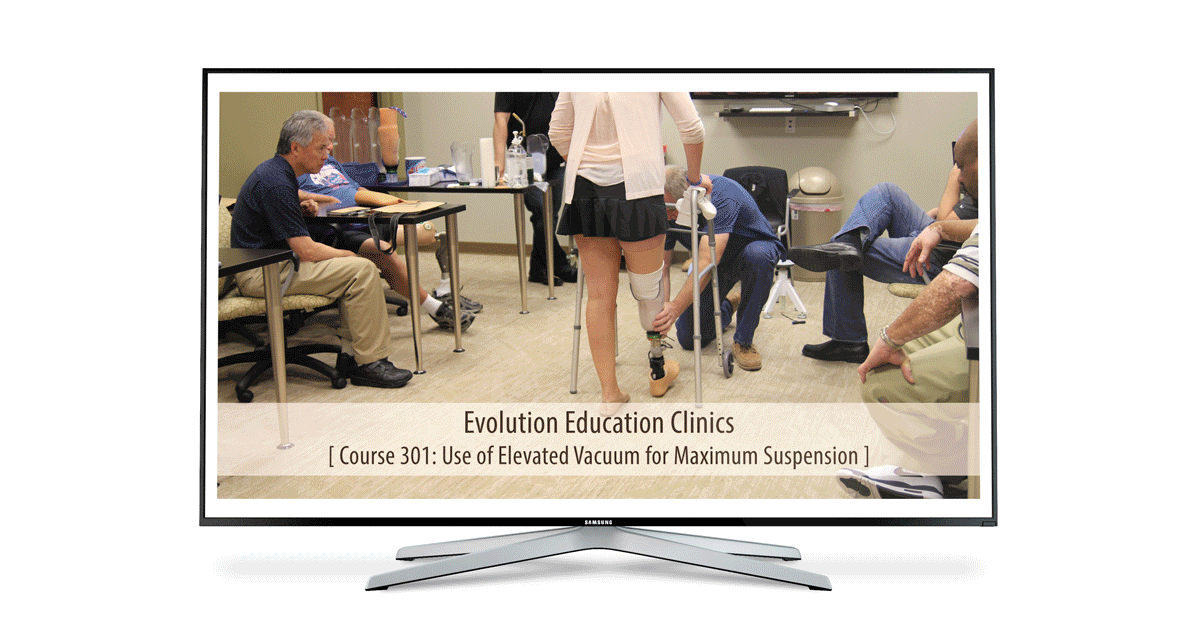 We also branded and sold our own formula of adhesive. I designed the label.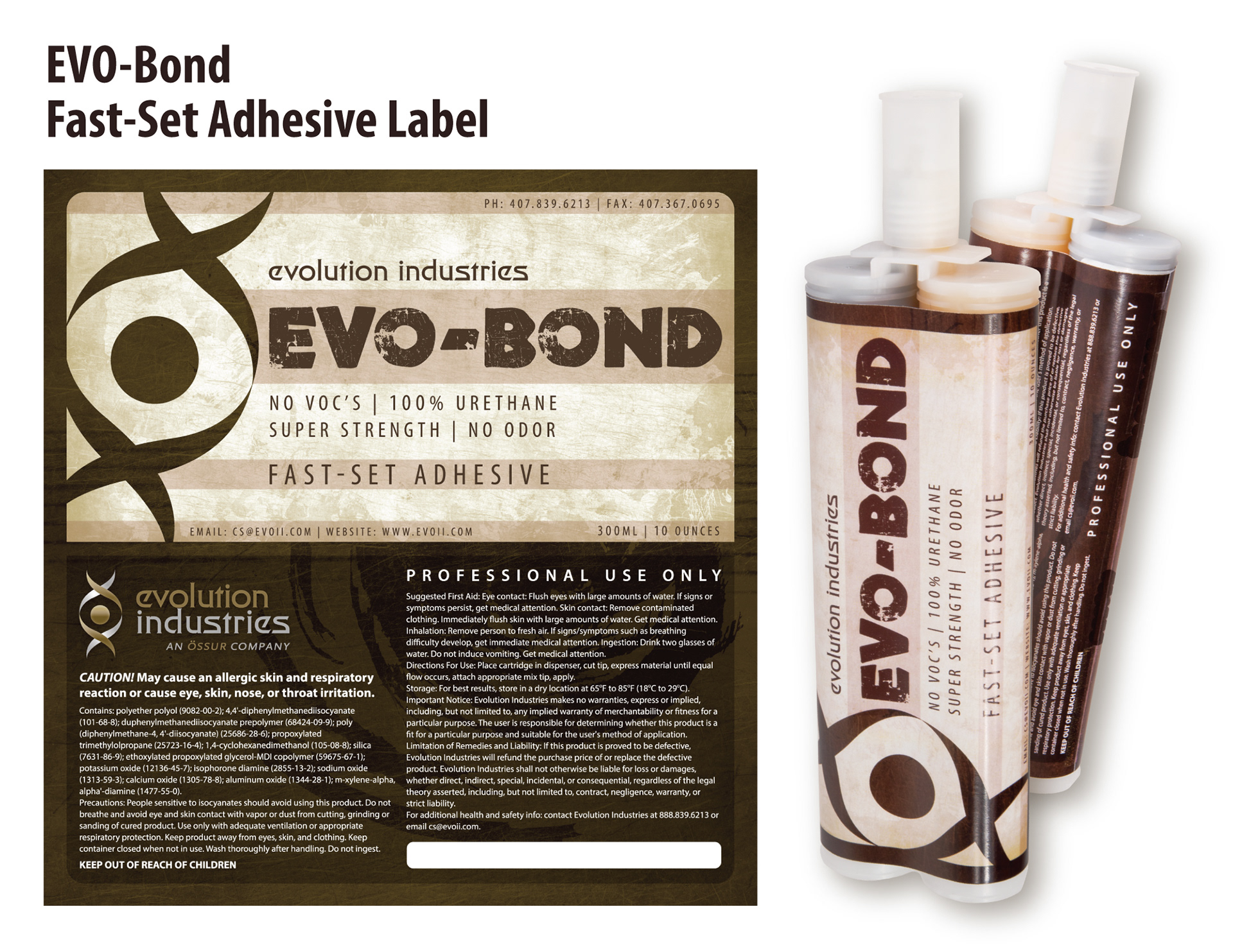 One of our most popular products was the Custom Origin. In the sell sheet you can see Evolution branding with some cross-product branding and a shoutout to our supplier partner, OPIE. Generally, our sell sheets have an overview on the front page and specifications and ways to order on the back which is pretty standard for prosthetics products.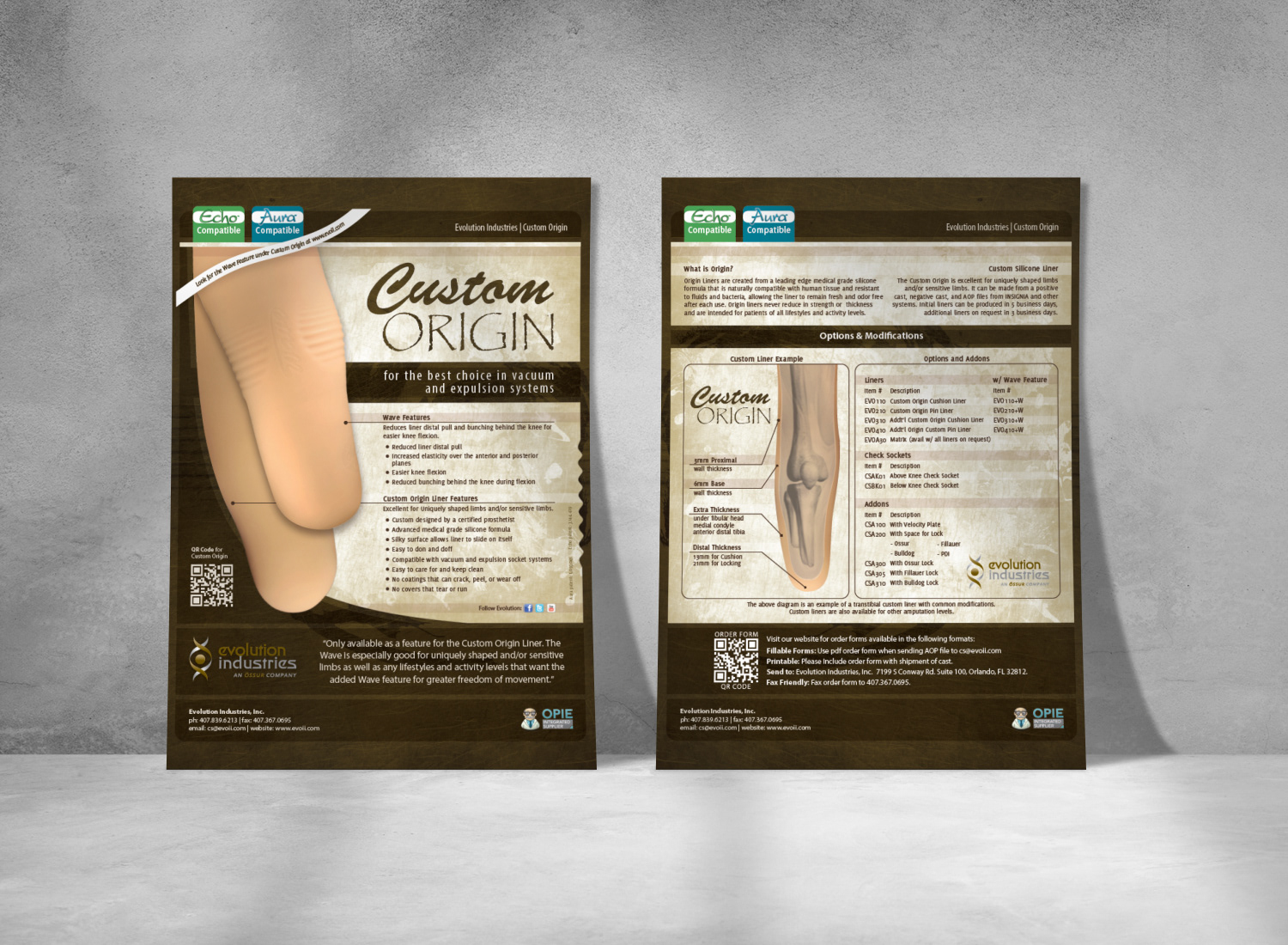 As with many industries, prosthetics has one main trade show per year called AOPA. This was our booth in 2013 within the Össur booth.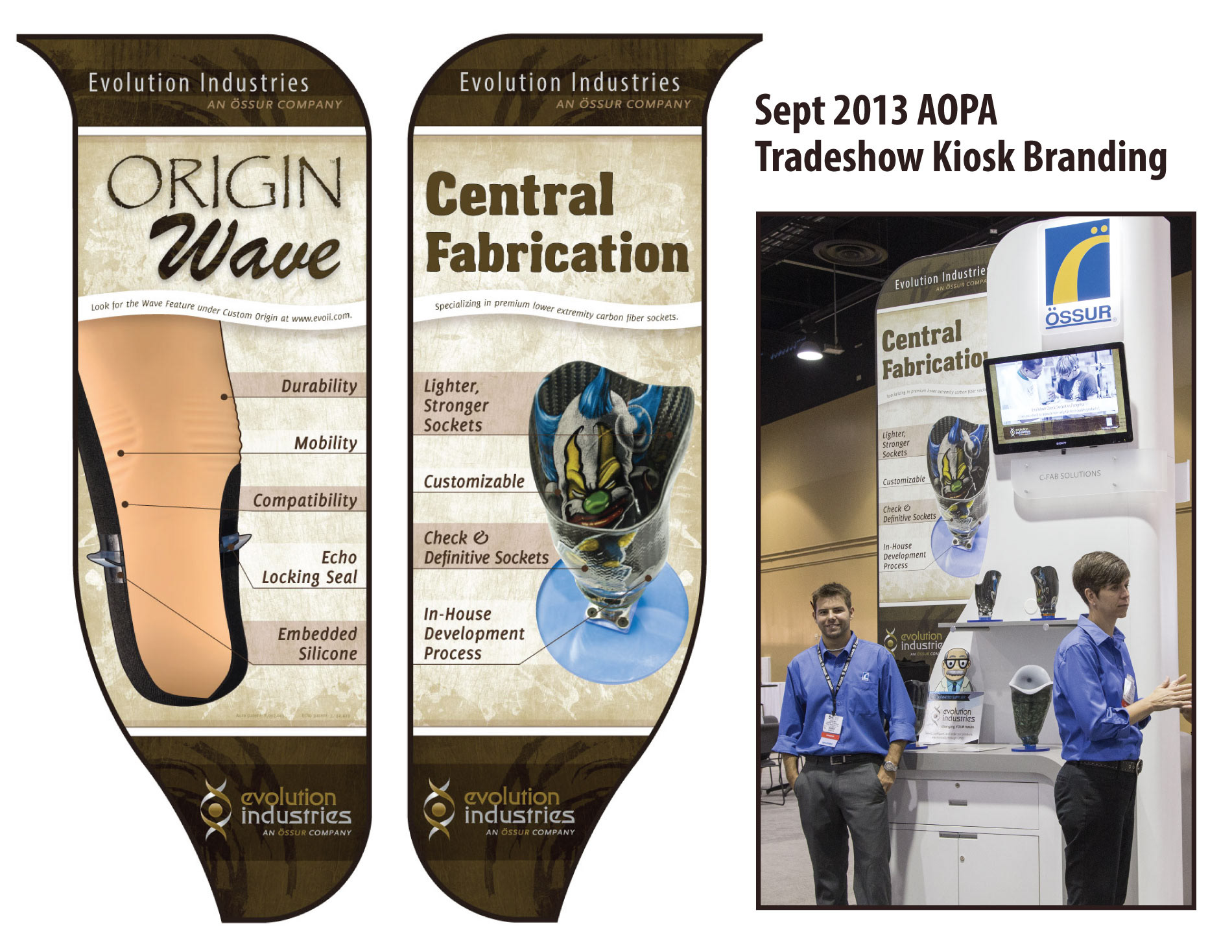 We later repurposed the booth graphics to serve as a banner.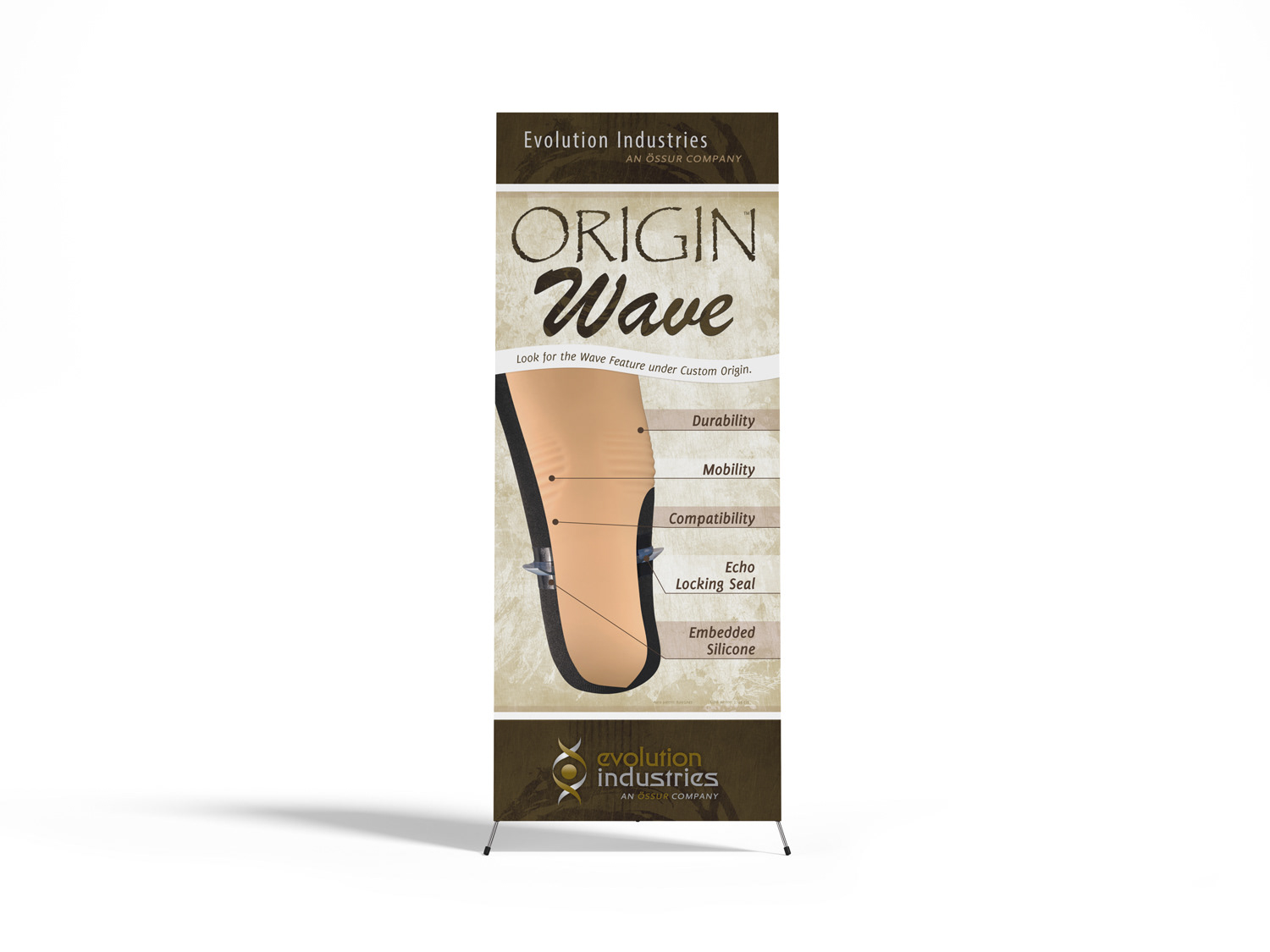 We had many products within Evolution that all needed package designs. I created this one for our Echo Locking Seal.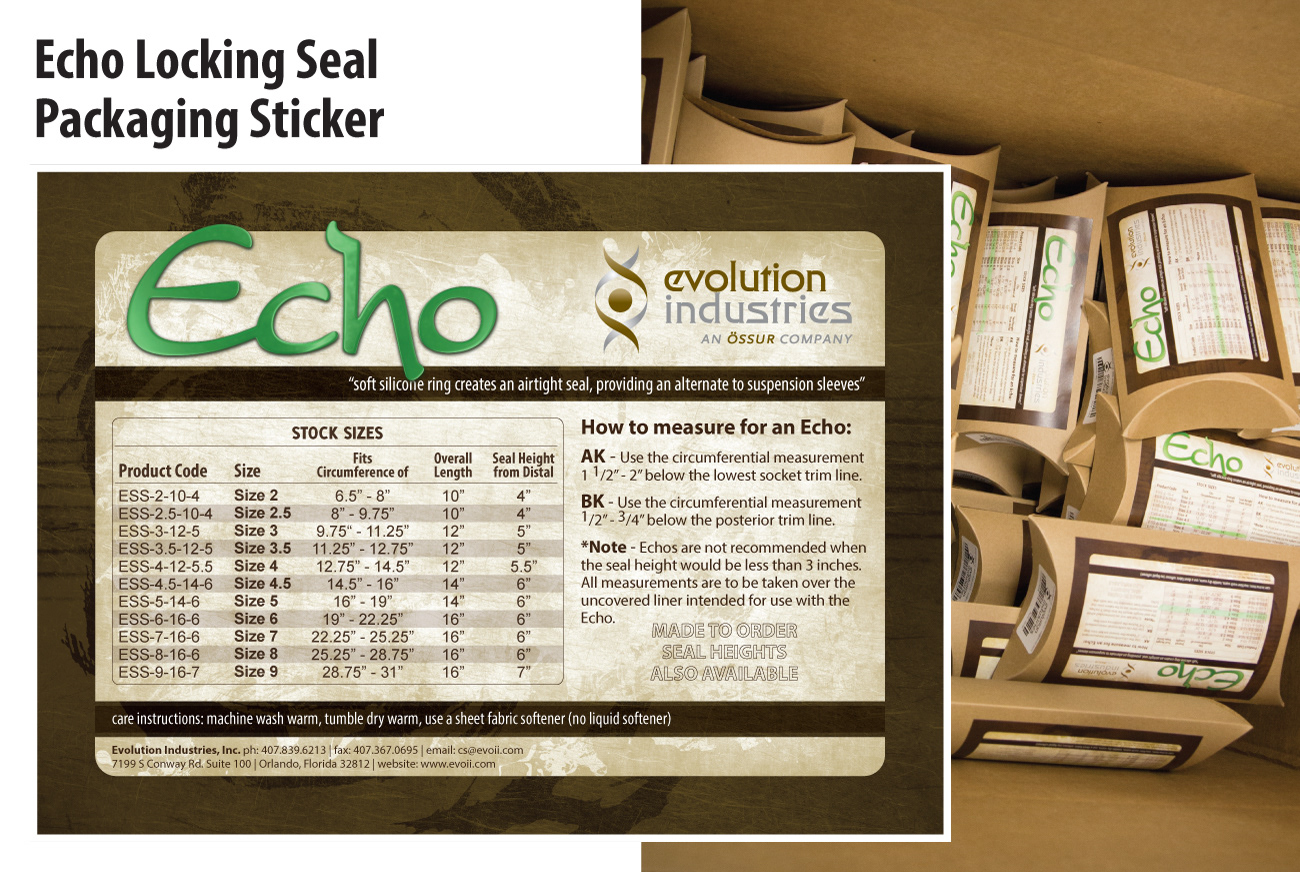 Working cross-functionally with our customer service team, I also had the opportunity to help alleviate the volume of calls for our component systems by creating educational videos. We were able to get a budget to purchase recording equipment, and got experience writing scripts and learned a bit about screen presence. Here's an example of one below.
Evolution's business cards: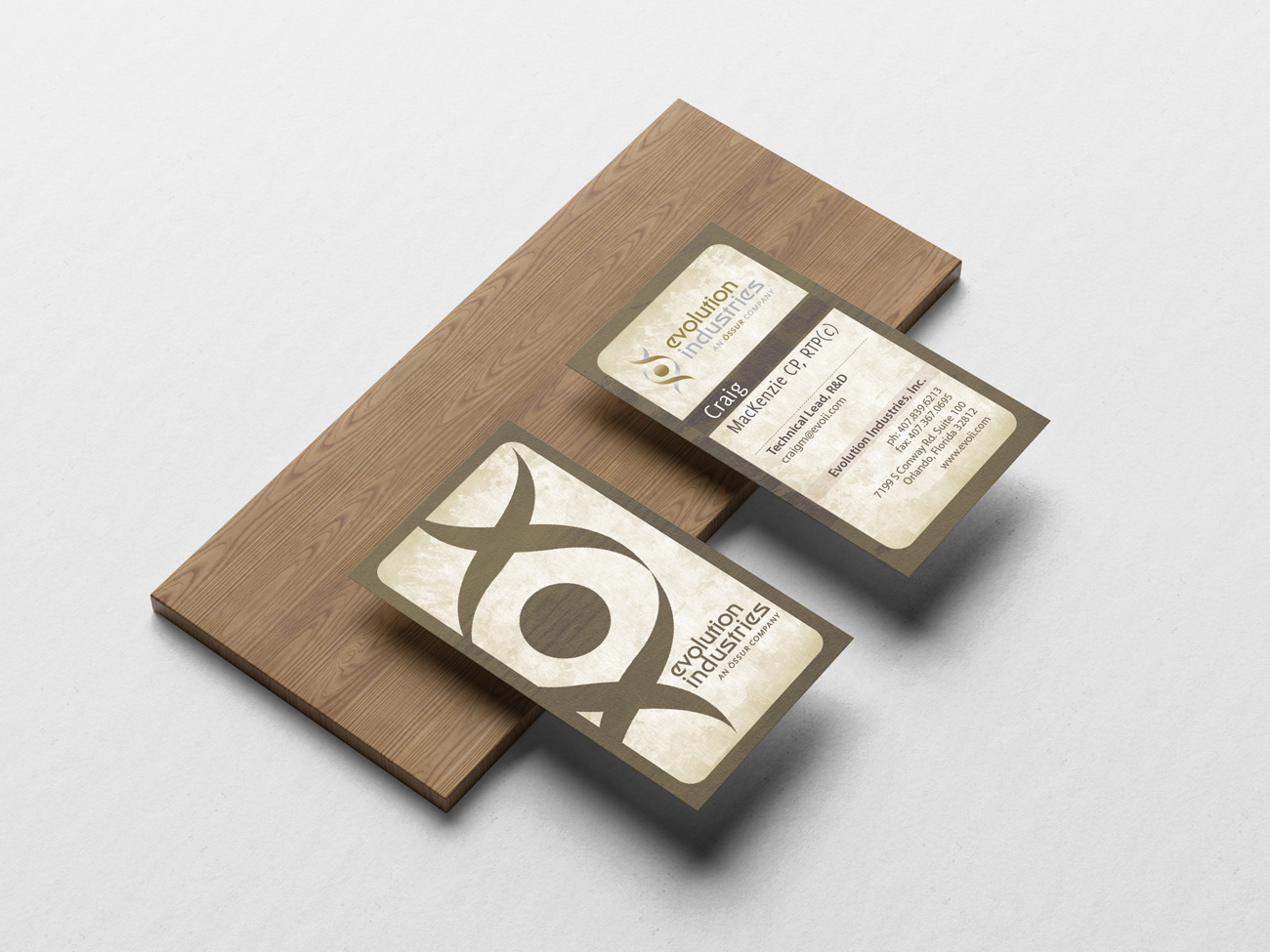 For this email marketing campaign, created in 2013, I created it by coding it from scratch using tables and HTML/CSS. Back then that was the standard. Later at Össur, we switched to a responsive way to code email campaigns.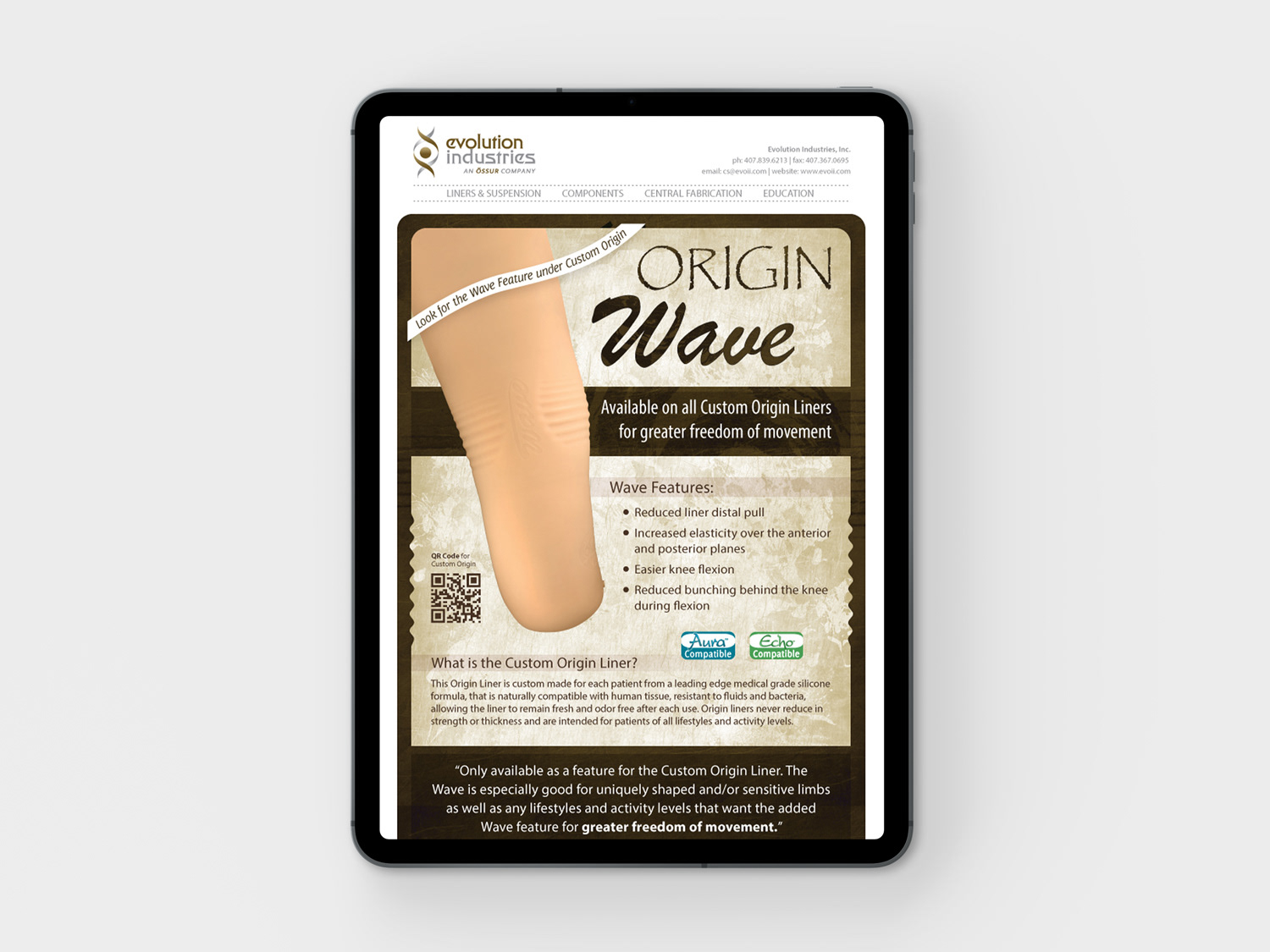 The branding for Evolution Industries was from 2011 to about 2013. In 2013, I began re-branding Evolution's products from Evolution to Össur, as Evolution got bought out by Össur (one of the top 5 prosthetics manufacturers in the world) in 2012.