The Modular Socket System had just undergone a product redesign, so I was tasked with updating all the assets. Usually a designer would be handed off the updated photos, but in this case, I was also the photographer because I also am a photographer and I had a great relationship to the Orlando facility and the people there.
Action Items
1. Ideate with product manager 2. Organize and recruit for the shoot 3. Procure equipment (including a $52,000 chair, studio lighting, and background supplies) 4. Planning/Travel/Setup 5. Manage patient model, two clinicians, and site manager on the day of the shoot, and take the photos 6. Photo editing 7. Update brochure with new branding and photography 8. Update other assets (patient info, prosthetist info, website, catalog, pamphlets, etc.)
Being able to have the patient model there to tell me about his experience with the product was great. I was also able to have a clinician that had used the product before and another clinician that hadn't to be able to improve upon the previous version of the instructions. Our site manager was also there and he used to do R&D on the previous version of the Modular Socket System, so he knew what the updates were and the changes we needed to make to the old brochure. We also coordinated with the product manager who was in California at the time.

I enjoyed being able to have autonomy on this project, work with my co-workers in Orlando, and create a great result with them. After this brochure went out to the sales team, they reminded customers that the technology to create final definitive sockets could be held in one case and created virtually anywhere, so sales went up. And, with the step-by-step support documents I created alongside this brochure, I heard the process of learning how to fabricate was easy and foolproof.

I took all new photos including the lifestyle image on the front cover featuring Chris and Chuck as well as the product and process images.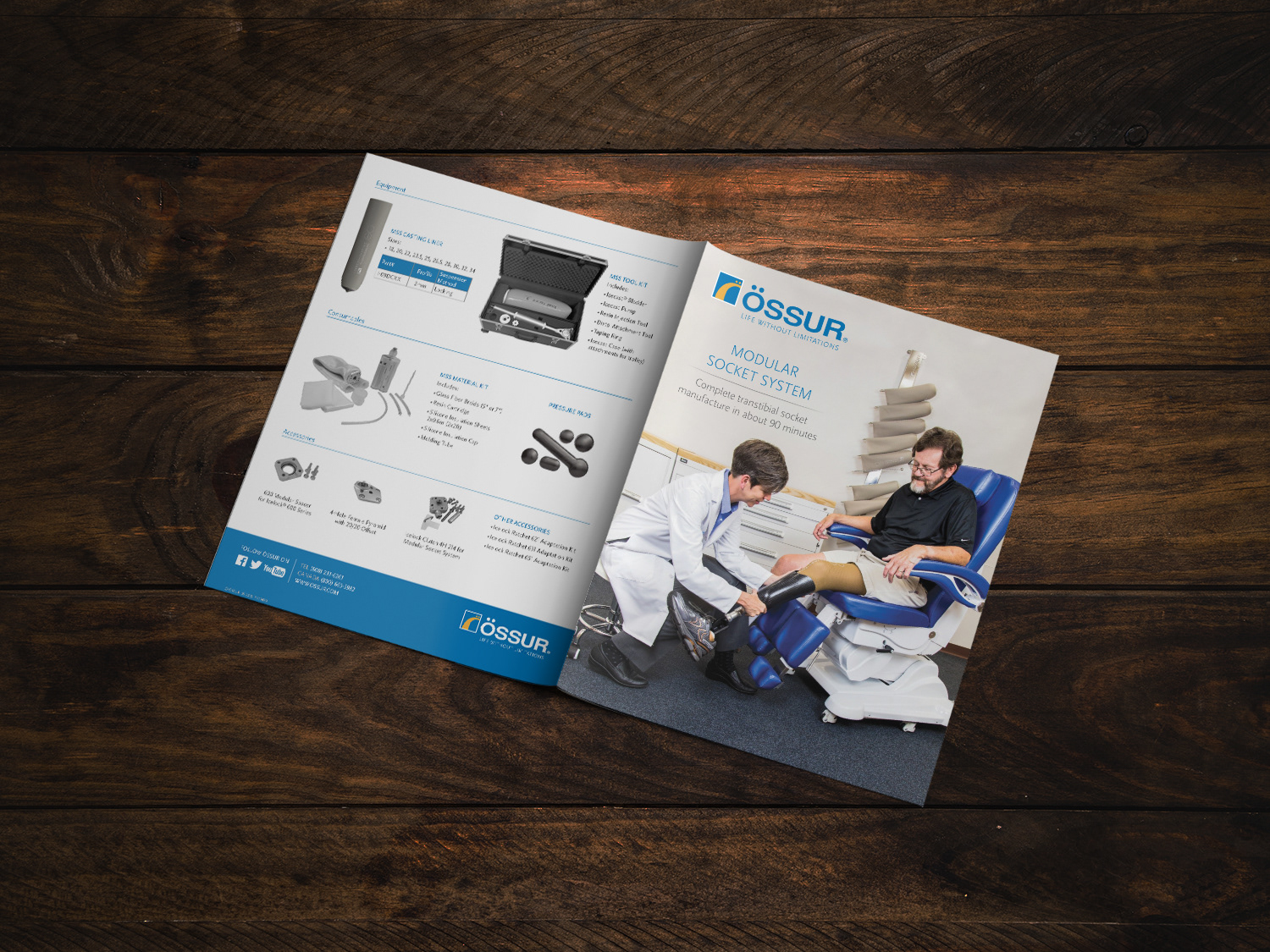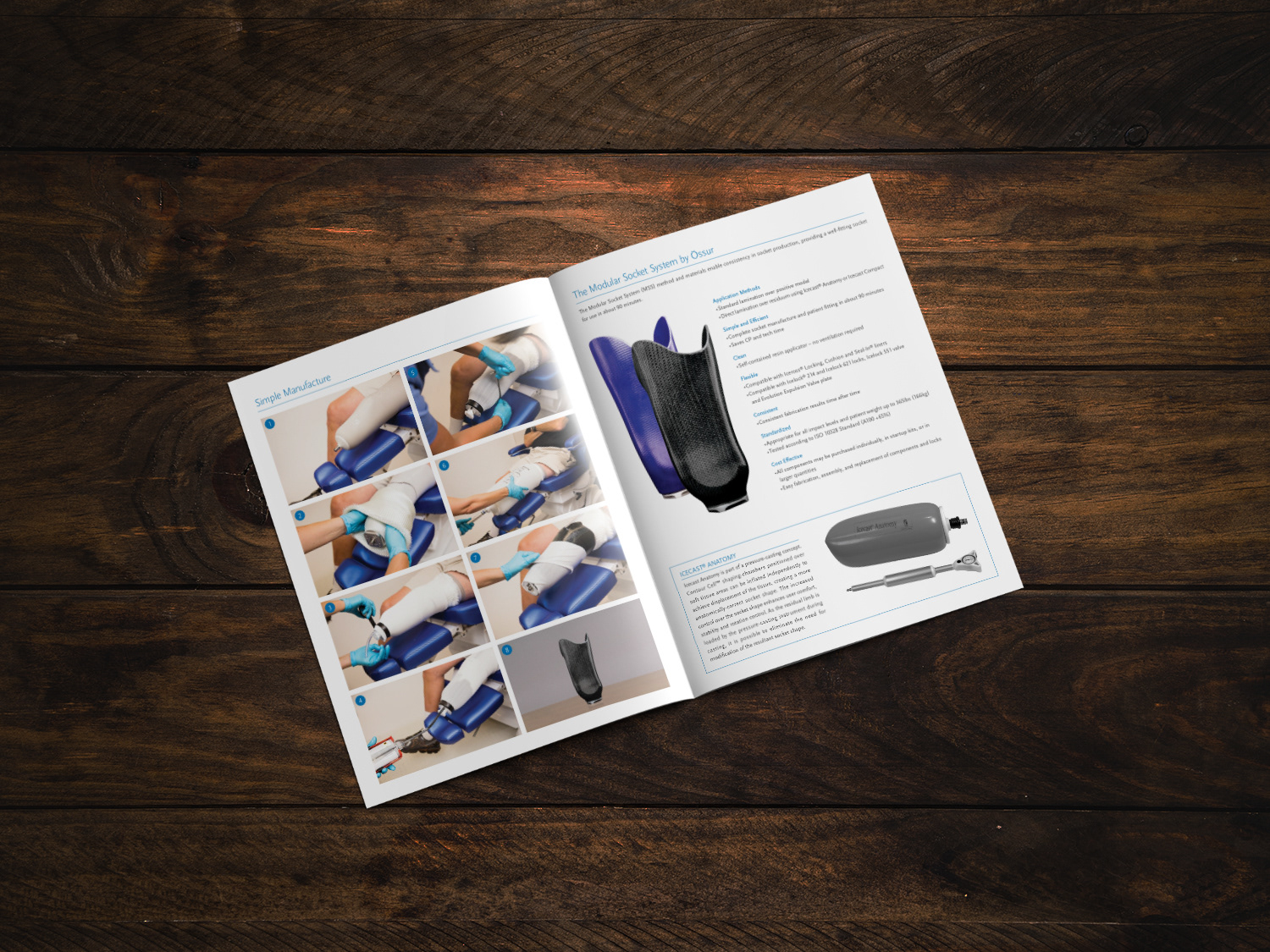 This shoot took one work day with the setup being the day before and takedown the day after. Editing was took another days, and I had everything approved within the next week.